Advice # 1 : Choosing the right shade
We offer 5 colors in the Concord range (giant tiles flat aspect) and 4 colors in the range Effex (giant tiles velours aspect).
These colors, flecked and / or dark, are very well suited for the protection of sports floors where traffic is punctually intense.
You can choose a single color to protect your sports floor or several colors to define areas of passage or to create a graphic effect.
For example, you can delimit a VIP area with tiles of a different color (red for example) or choose to give a checkerboard effect with an alternation of 2 colors.
Tip: At the entrance of the gym, avoid too light colors or put an access mat at the entrance of your room to leave the dirt outside.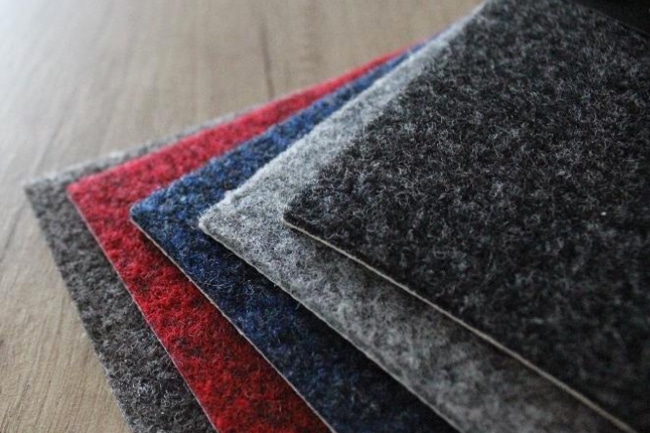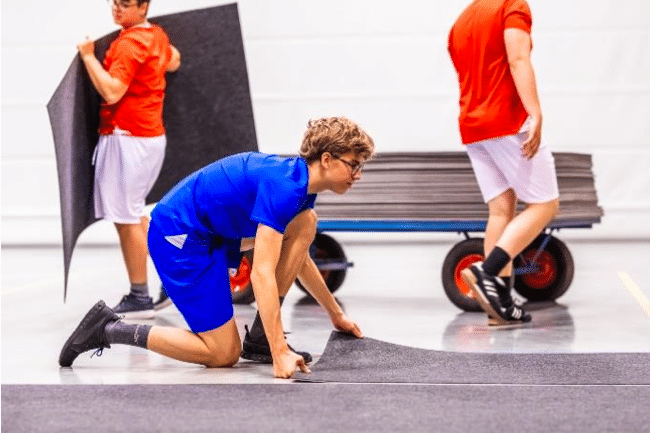 Advice # 2 : Lay the tiles ... a breeze!
You must cover your sports floor before a non-sporting event?
Do not panic. The pose is very easy.
You do not need to use skilled staff.
Just put the first row of tiles along the wall or, if there is no wall, put a double face on the back of the tiles composing the 1st row.
Then assemble the tiles by simply putting them one after the other. The tiles are self-laying and stay in place without adhesive … and that's all !
Concord and Effex tiles are very easy to maintain. On the other hand, the stains and soils must be cleaned quickly to prevent them from becoming encrusted in the fibers.
To maintain their appearance and prolong their life, remember to clean them systematically after use.
Dusting
A simple vacuum with a conventional vacuum cleaner is enough to remove dust and some tasks that settle more or less deeply in the fibers. You will preferably use a vacuum cleaner placed in the brush position: it thus raises the fibres and allows a better efficiency. If the fibers are not regularly raised by brushing, the abrasive particles (small chips brought by the traffic) can remain inserted in the slab.
Cleaning
You can also wash the tiles with a jet of water to remove more difficult stains and use a carpet shampoo.
Tip: Thoroughly dry the slab after washing with water to avoid the appearance of halos
Renovation
The tiles are modular and can be easily replaced in case of deep stains or cigarette burns. It is therefore wise to always provide spare tiles when ordering.
It may be that the new tile does not look exactly like the one you are replacing, but a few weeks later, you will find that its appearance will blend with that of the others