Protect your sports floors with
our giant textile tiles
When your sport hall becomes a multi-purpose space...
Today sport halls and gyms are very regularly used to ephemeral non-sporting events such as concerts, shows, organization of exams, various festivals, forum associations ….
It is therefore essential to protect sports floors from all the hazards that can damage them such as scratches caused by the feet of chairs, spike heels, stains caused by spilled food, falling objects ….
Indeed, these sports grounds are fragile and represent a significant investment for communities.
Aware of this fact, Sommer, a French manufacturer of floor coverings, offers you an easy and effective solution for protecting your sports floors: giant carpet tiles.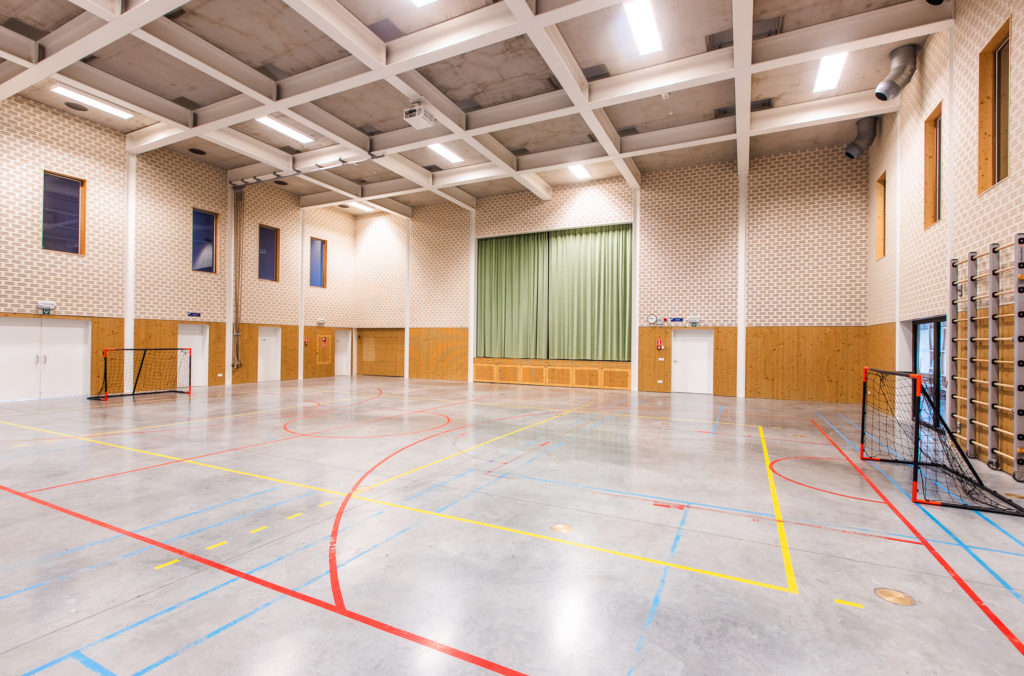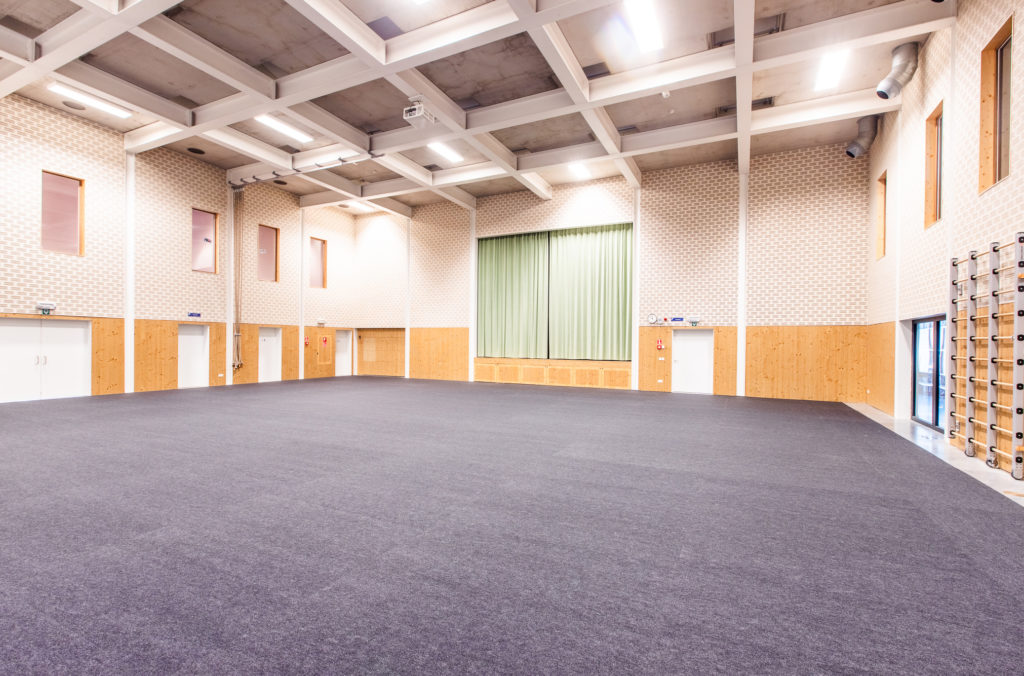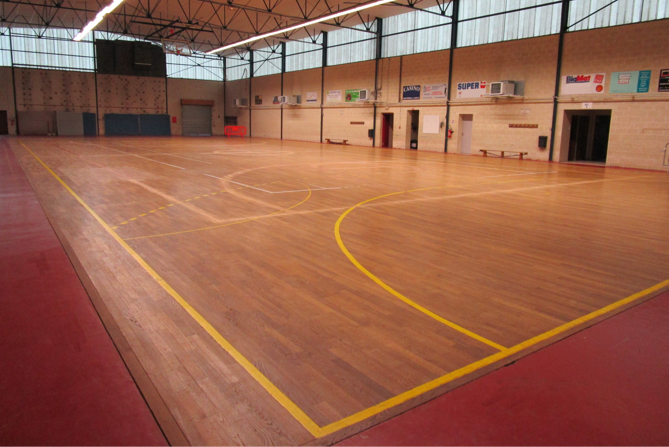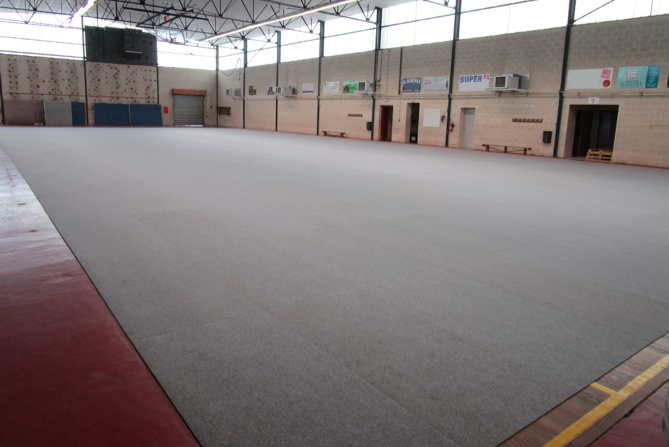 Giant textile tiles, the ideal solution for sports floors protection
Protect all your sports floors during events with our giant carpet tiles. As they are self-laying, the tiles are very easy to install and do not require glue or adhesive to avoid damaging your sports floor.
In addition, our giant tiles have a white backing, specially developed for this use of sports floor protection, which will leave no trace on your sports floor.
They not only protect your sports floor, but also improve the acoustics and aesthetics of your events.
Intended for intensive use, our giant tiles also contribute to safety in case of fire (fire certificate Bfl-s1).
The placement and storage of tiles is very fast thanks to their large dimensions (1 x 2 m) and easy thanks to a specially adapted transport trolley. The cleaning of the giant tiles is very simple. Vacuuming or washing with water when necessary is sufficient.
You will be, by this way, free to organize a non-sports event with peace of mind!
Advantages of giant tiles
for protecting sports floors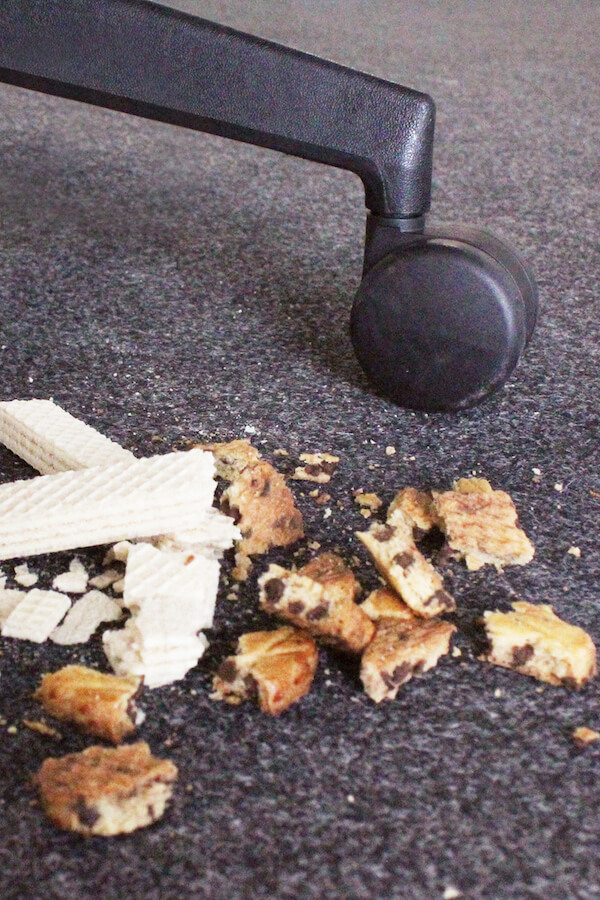 PERFECT PROTECTION
Of your sports floor against impacts and stains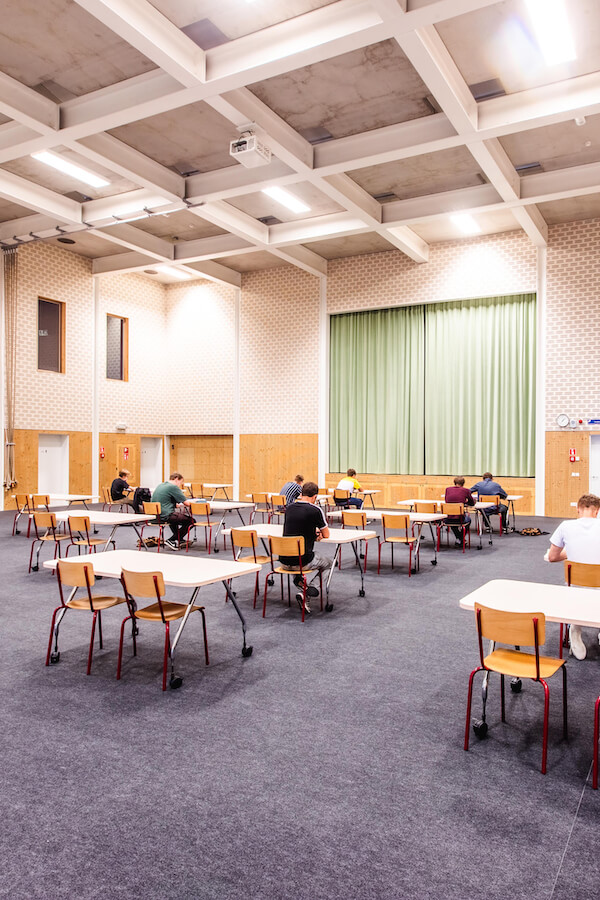 AESTHETIC
For a pleasant and professional atmosphere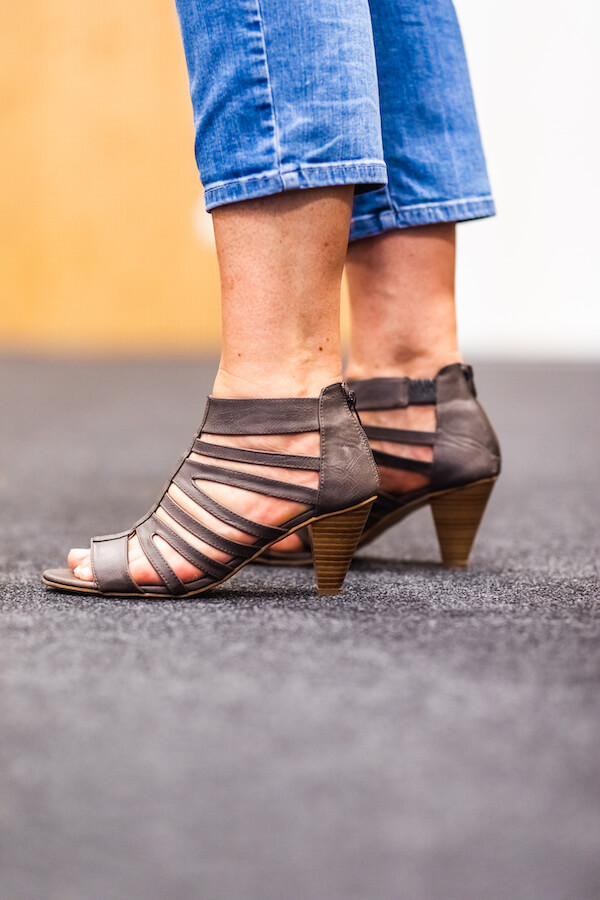 IMPROVED ACCOUSTICS
Noise absorption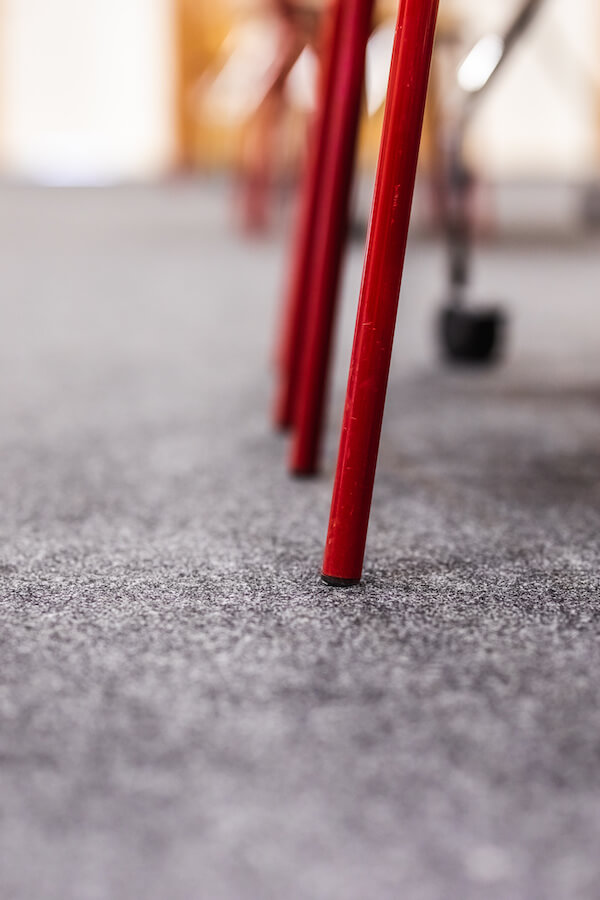 THERMAL INSULATION
Cold insulation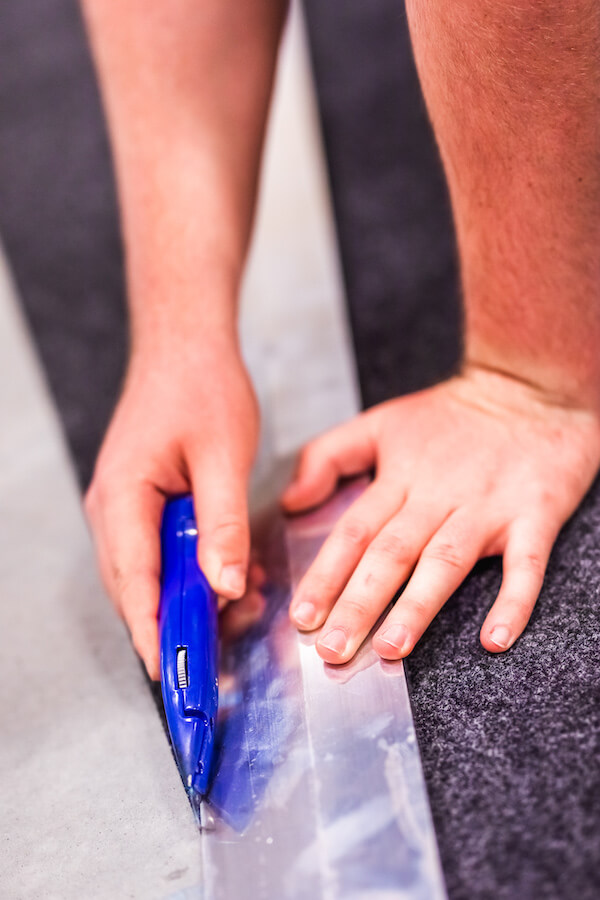 EASY CUTTING
Cut to dimensions with a simple cutter
SELF LAYING
No need for adhesive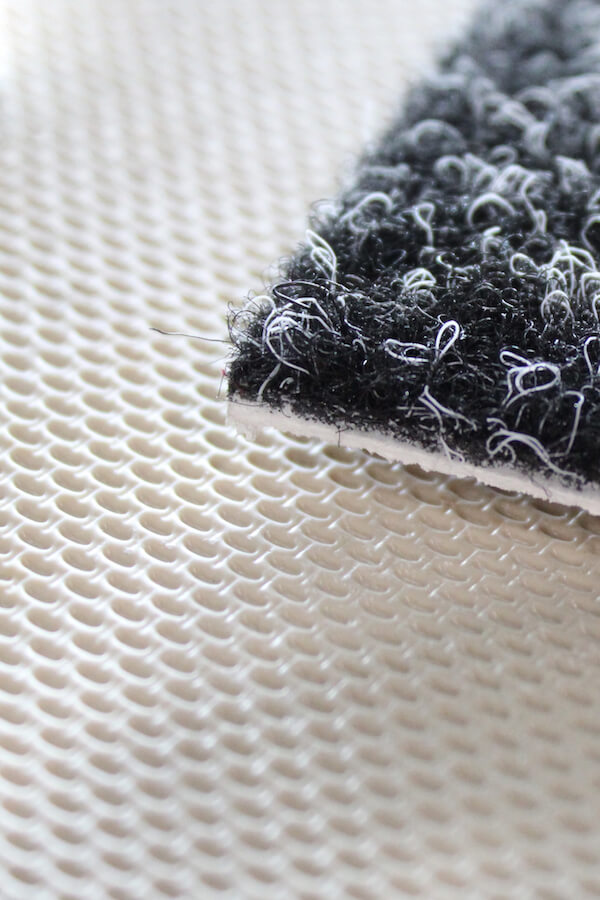 WHITE BACKING
Unique on the market leaving no trace on the ground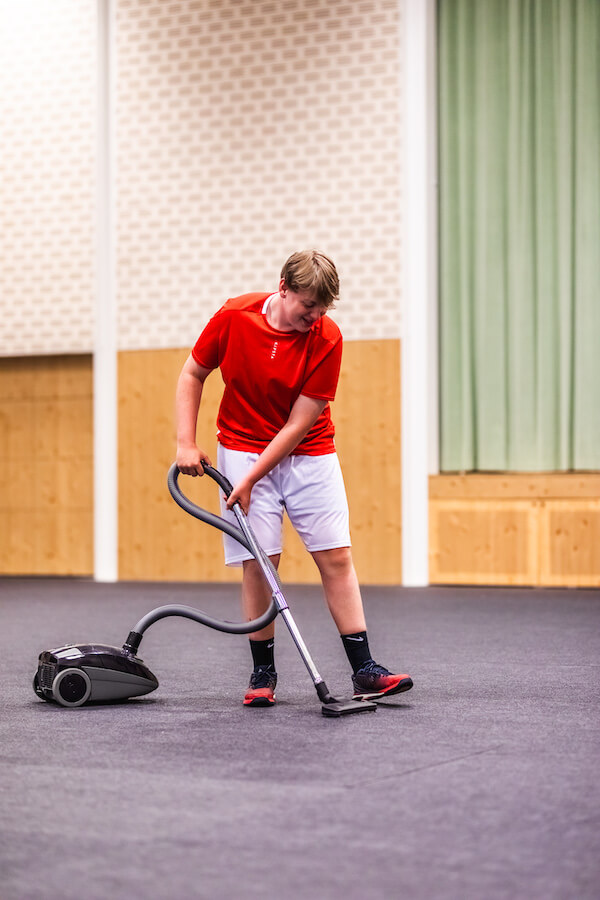 EASY CLEANING
Vacuuming 
or water jet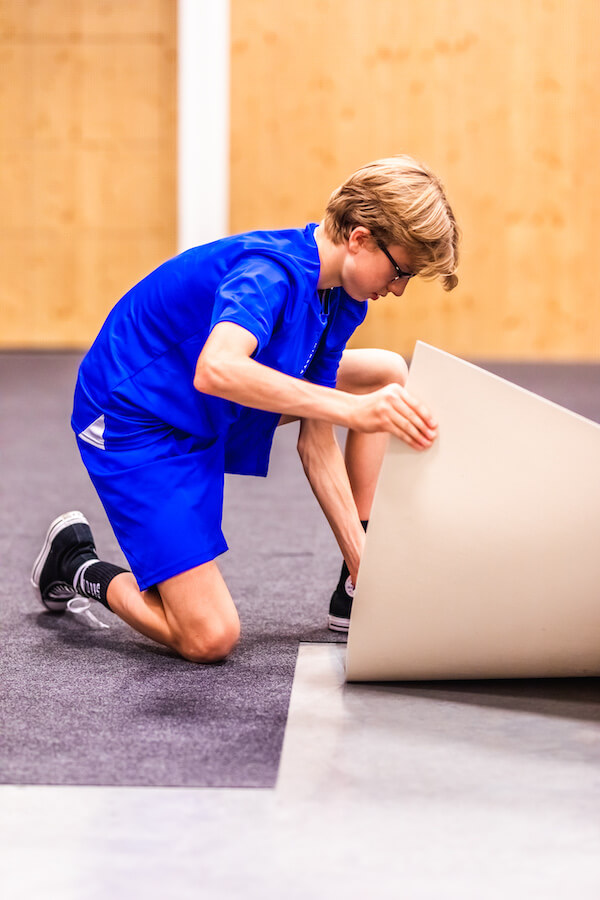 QUICK INSTALLATION
No need for experienced technicians. 4 people can cover 800 m² in less than 1 hour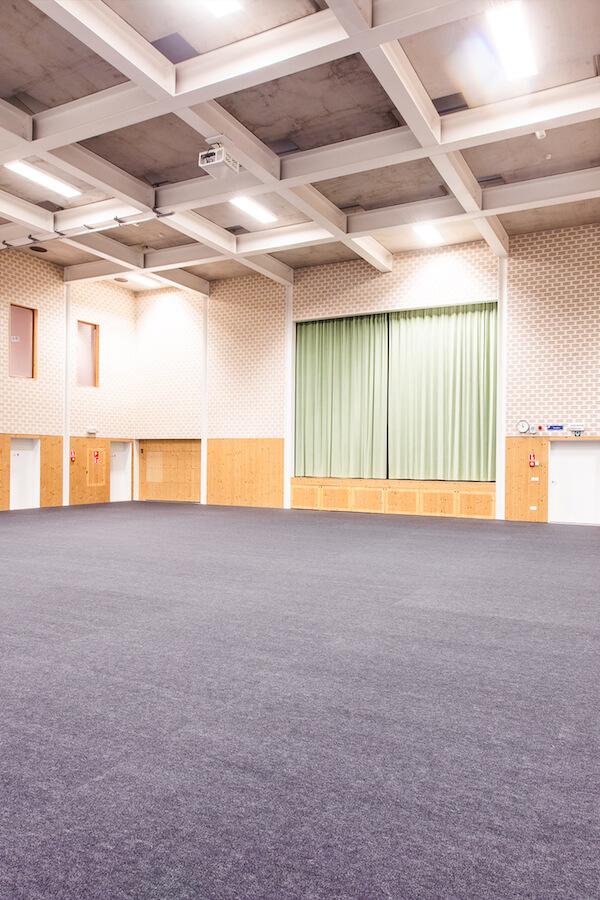 DESIGNED TO LAST
Intensive use
Fire classification
Guarantee
Easy restocking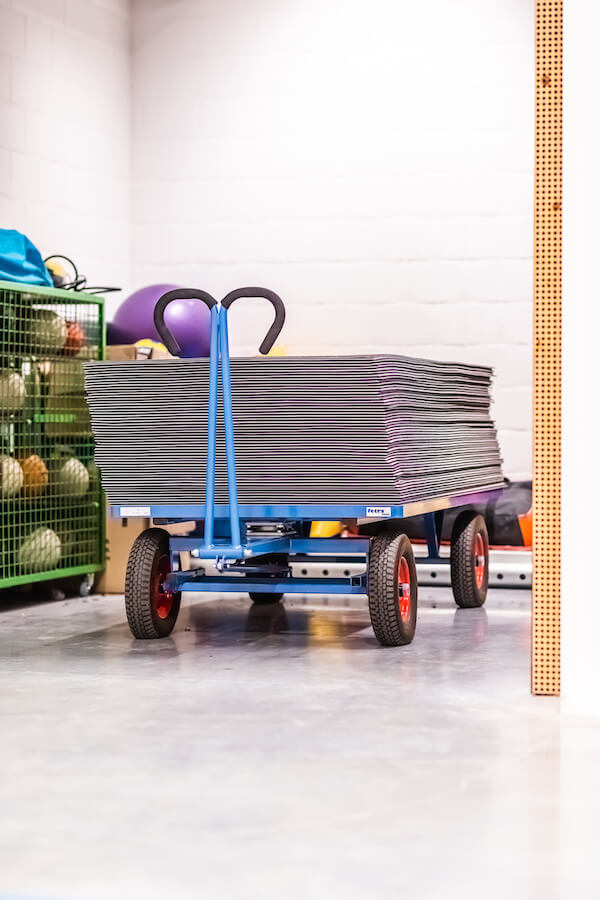 REDUCED STORAGE AREA
Up to 300 m² (150 tiles) stored on a single cart